This shop has been compensated by Collective Bias, Inc. and its advertiser. All opinions are mine alone. #CueTheNewYear #CueVapor #SatisfactionAtLast #CollectiveBias This post is intended for an audience of adults age 18 and older.
I have been interested in vaping for a while when I first saw a friend who was vaping at a bowling alley. I had to find out more. He told me that he was glad he had switched to vaping and went on to show me the contraption he used.
But, if I'm going to vape, I need simple. I don't want to worry about cleaning my tank or building coils. I don't want to replace o-rings or clean vent holes. Sidenote: I have no idea what that means or if I'm using the terms correctly. I want to open a box and start vaping. Options seemed limited until I discovered the
Cue™ Vapor System
. I was ready to discover true satisfaction from my vaping experience.
Cue™ Vapor System is simple.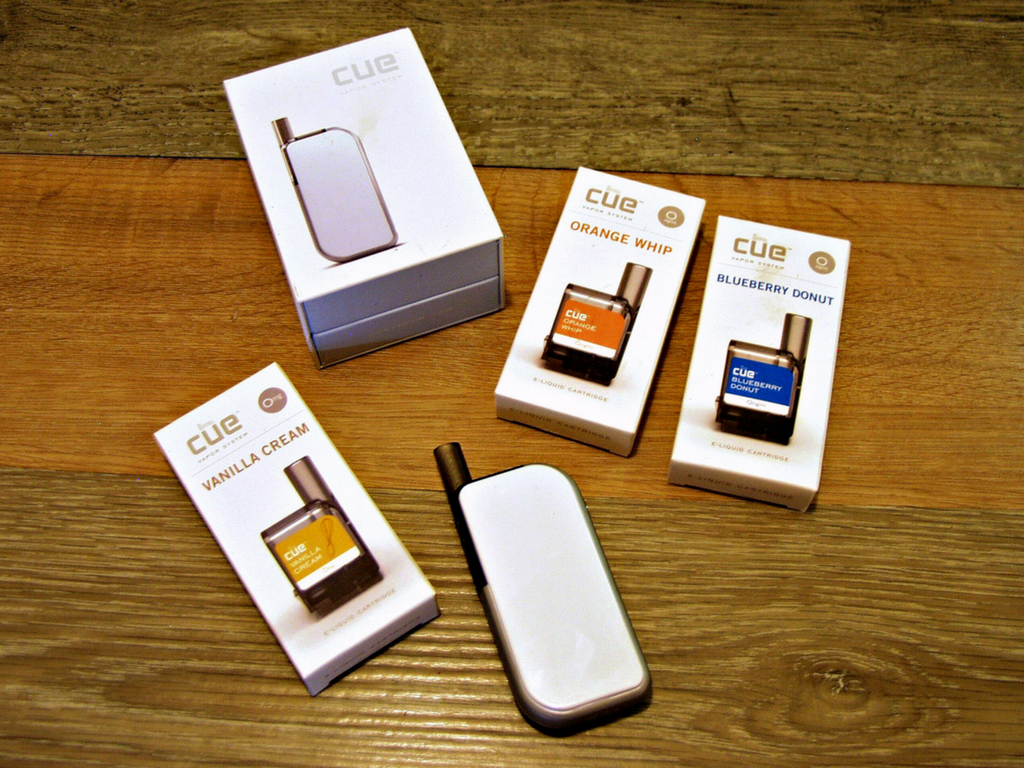 Out of the box, Cue Vapor is ready in three simple steps
Green means go
Charge your Cue Vapor with the included USB charging cord until the light turns green.
Unpack and suit up
Take the e-liquid cartridge from the foil package. Remove the plug over the mouthpiece, the two plugs on the side, and the silicone cover from the bottom.
Ready to click
Inserting the e-liquid is as easy as inserting an ink cartridge and the same principle. Slide the cartridge into the device at a slight angle and click into place. Once in place, press the button five times rapidly to turn it on.
Vaping. Made Simple.™
Besides the simplicity of the Cue Vapor System, it is an elegant design that fits easily in the palm of my hand. And, it comes in an assortment of colors. The pre-filled, disposable cartridges come in a variety of flavors and nicotine levels. You can also sign up for their subscription program and save 15% on cartridges! That's all you need for the simplest premium vapor experience. The carefully-crafted Cue Vapor System provides vape-shop performance without the complexity.
Order online or find a
location
near you.
Inside the box
The Cue e-vapor kit comes with: a Cue device and battery, 3 mg/ml Smooth Tobacco cartridge, a USB charging cable and a Buddy Tip for sharing Cue. Since the set came with a tobacco cartridge, I picked out a few flavors to try.
I may have been hungry when I was ordering.
Not wasting any time, I tried the limited edition Blueberry Donut. After a few short pulls, I was vaping. The flavor was really close to that of a blueberry donut. Smooth vanilla and blueberry flavor.
Wanting to try the other flavors, I was concerned that if I removed the cartridge that it would leak. Rest assured, it should not leak. Not even when I hold it upside down.
I am not normally a fan of orange flavors, but the Orange Whip was intriguing. The smell is potent but not in an unpleasant way. And, the flavor reminds me of orange cream popsicles from the ice cream truck.
Finally, I tried the Vanilla Cream. While somewhat of a traditional flavor compared to the dozen other flavors available, it's one flavor that can't go wrong. And, Vanilla Cream is delightful. A perfect amount of vanilla in each pull from the Cue and the lingering smell not too strong either.
I was surprised at how easy it was to switch to vaping with the Cue Vapor.
Have you tried vaping? Are you ready to Cue in the New Year?
---
NOT FOR SALE TO MINORS. California Proposition Warning statement: "WARNING: This product can expose you to chemicals including nicotine, which is known to the State of California to cause birth defects or other reproductive harm. For more information, go towww.P65.com. WARNING: This product contains nicotine. Nicotine is an addictive chemical. Cue™, the Cue Logo and Vaping. Made Simple.™ are trademarks of Digirettes, Inc.