It's 2:00 a.m. and I am wide awake.
I am so awake that lying in bed playing Angry Birds just does not cut it
tonight
this morning. I get up. This in its self is a challenge because both kids are in my bed and the Husband is working overnight.
Picture my big butt, sandwiched between two smaller beings, one of whom was nursing up until eight minutes ago. I'm so awake.
I try to read some blogs, re-tweet some tweets and, well, start this post, but all I see is the pile of dirt I started sweeping before the
bébé started trying to climb up my pant leg because she was ready to nurse. She was so sleepy. So... trying to avoid another night terror attack, I took her and the Kindergartner to bed with the hopes we would all fall asleep (and stay asleep) while watching a movie. They stayed asleep. I am awake.
The pile is just mocking me but it seems I have become an expert of making piles.
I swept. I put clothes in the dryer. I emptied and reloaded the dishwasher. I wiped off counters and lunchboxes and got clothes ready for the day. I made a cup pot of coffee in my coffee pot because my Keurig
was not going to cut it this morning.
I really have a love hate relationship with my Keurig because I drink way more then I can really afford. I need to get a Keurig My K-Cup Reusable Coffee Filter
. It is on my wish list. I only think of it when I am no where to buy it and I can never justify it when I am sitting online to do buy it... I guess I could do that now but...
I have these tweets that I want to share and I wonder if I could just adjust the settings of the RTClub Daily paper to include more then just the #rtclub hashtag but maybe the RTClub list that I use for the weekly paper that includes everybody on the list's posts and tweets... but maybe none of this even matters. sigh. What if no one cares? Or reads? Oh and then there is the the hoping around for the Tailspin Hop and then there is the contest link up that needs attention... I have a very busy hobby that buying a coffee filter falls to the wayside. Maybe now. But...
Baby is up and it is only 3:30 a.m.! That can't be right! Only 3:30?!?
Maybe I can finally fall asleep... not so much.
I still can't fall asleep. I am up again.
Dishwasher is humming along and lunch for the Kindergartner and myself is ready to go. Jamba mama's bag o' goodies for the week is ready for the sitters and I really need to take a shower, but... I also need to email a seamstress that I was told was great for the bridesmaid's dress that I picked up over the weekend. I don't think I would wish for a bust like the one this dress should fit. There is no way I will be able to wear this dress the way it is and I really think they talked me into a bigger size to insure that I use them for alterations. You have enough of my money so I am using this woman instead.
Where am I going to get shoes from?!?!?!
Oh oh oh... I just remembered! I won
The Versatile Blogger Award from
The Olive Parent
! Thank you so much! I am very honored and am very proud to be your friend and part of the
Breastfeeding and Home Birth Directory
.
Seven things about myself:
I am not putting off sleep and cleaning to blog. I don't lose sleep because the baby keeps me a wake at night. I just can't sleep. I do however fall asleep at the drop of a hat in meetings, in front of the TV, at movies I want to see and occasionally, but very, very, very rarely - at my desk. As for the cleaning part - its cleaning, duh.
I am doing Weight Watchers for the first time and hit my 5 pound goal two weeks ago and nothing since... I did however lose a couple inches all over and my face looks slimmer. At least, I think it does.
My baby girl is named for a character in an Anne Rice novel.
Good Omens: The Nice and Accurate Prophecies of Agnes Nutter, Witch is currently in my bathroom, which is it's permanent home. I have read it four times, cover to cover, in the bathroom over the last three years.
My favorite number is the number nine and I am obsessed with it. My wedding day adds up to nine. We were married 1 year + 7 months + 1 day after our son was born. The ceremony was at 6:30 p.m. in Las Vegas (or 9:30 EST). This is but one example.
I have huge, stinky feet! I had big feet to begin with and then I had two kids and now they are even bigger... I hate buying shoes.
This will be my 99th post.
It is now 5:00 a.m. and baby is crying,
Breakfast!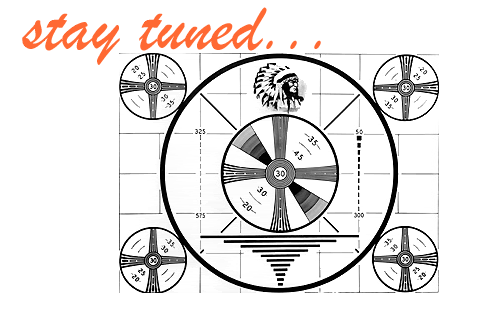 So... it is now my lunch hour and I am committed to finishing this blog post.
It is my 99th post after all and I have to complete...
The rules after excepting this award:


Thank the person who awarded you. - check!

Divulge 7 things about yourself. - check, check

Award 15 discovered bloggers. - here they are:
Tales From the Nursery
Some Kind of Wonderful
Momma Bird Love You Always and Forever
The T-Shirt Diaries
Have Sippy Will Travel
Spaghetti Westerner
Grandma's Guide to Life
Staying me...
Susieqtpies Scraps of Life
Simply Stacie
Simple Single Mom
Mo' Betta
freckles and fudge
Homeschool Escapade
*phew* that was harder then I thought!
I actually feel asleep nursing the baby because my alarm was set to go off at 5:30 a.m. Since, I completed all the things I had hoped to do when I set the alarm for 5 freakin' thirty in the morning - sleeping was my reward
if
I feel asleep.
I was also not going to be allowed to get up from her embrace! She had legs intertwined with mine and her little fist was clinging to my shirt. What baffles me is how she ended up on the other side of her brother in the bed and
still
tucked nicely in the bed.
I finally feel asleep and hit snooze until 6:50 a.m. and made it to work a few minutes early. Bonus!
Would you believe I was going to write this post on today's prompt for
Own Your Beauty
?
I am not going to write about this because this blogger did it so beautifully...
But it's not what I'm saying. What I'm saying is that the number one person affected by the things that you say is you, and that affect oozes out to everyone else who hears or reads your words.
And, this applies not just to weight (which is what her post is focused on) but in everything. I am the water and I will flow... or what ever that bullshit my yoga teacher use to say. On second thought, maybe, I should start yoga again. Sigh. Another thing to add to my ever growing list.
So, there you have it... a peak into the crazy mind and why I probably do
Need a Playdate
.