I
love
Robin Mead from Headline News
and I watch her religiously every single morning. Love her I tell you.
But... because I have her on in the lobby of my place of employment and it is a news station that reports the headlines of the day; playing them repeatedly all day long, I hear the same freakin' news story all day long. My crush on her makes it tolerable.
Until today's story:
Woman sues McDonald's over Happy Meals.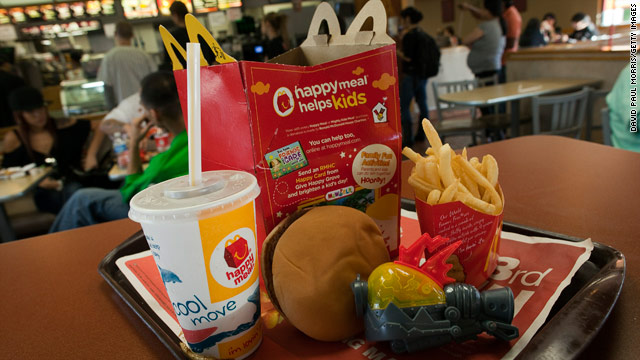 I really want to shake this woman who is suing McDonald's because she just sounds like an idiot.
Parham, a 41-year old state employee, says her

kids repeatedly ask for Happy Meals

, mainly for the toys. "We have to say no to our kids so many times and McDonald's makes that so much harder to do.

I object to the fact that McDonald's is getting into my kids' heads without my permission and actually changing what my kids want to eat

."
Without your permission???? Are you kidding me??? Turn off the TV. Tell your child no. What about every other commercial out there that is saying "buy me, buy me." Get a life. Get a spine. Drop the lawsuit for no other reason then to save the American consumer their tax money on these frivolous "I hope
I
can get rich" lawsuits.