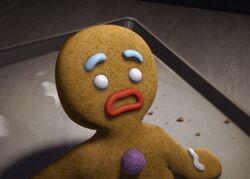 Goofy is getting his Christmas party. I fear no one will want to come. This stems from my own fears of rejection. *fingers crossed*
The Husband is taking the baby for the day and I have off the day before to clean. It was to shop for Christmas and now it is to clean.
We will be decorating cookies.

Will that take up enough time? Do I need other Christmas themed games? Why am I doing this? What will I do with a (small) house full of kindergartners? Is a movie after cookie decorating okay?

That is can't be a bad idea. Right? Decorate and then eat the cookies while watching movie.

Can you tell I never hosted a kid party before that did not involve singing "Happy Birthday"?